UPDATE:10/30/11-
Steve Jobs' sister: 'Death didn't happen to Steve, he achieved it'
What were Jobs' final words? "Oh wow. Oh wow. Oh wow," says Mona Simpson,
Steve Jobs' sister, who gave a moving eulogy for the Apple co-founder at the memorial service held on Oct. 16 at the Memorial Church of Stanford University. You can read her complete eulogy text as reprinted by the New York Times.
Mona Simpson Jobs

UPDATE:10/5/11-Co-Founder & former CEO died today October 5, 2011 after a long battle with pancreatic cancer. He was 56... Steven Paul Jobs was co-founder, chairman and former chief executive of Apple Inc., A visionary inventor and entrepreneur, it would be impossible to overstate Steve Jobs' impact on technology and how we use it. Little did we know that on October 4, 2011 when Tim Cook took the stage to announce the latest iPhone 4S, that the very next day it's heart and soul, Steve Jobs, would be gone. It was the first major product unveil that Steve had missed. An EXCLUSIVE BIOGRAPHY OF STEVE JOBS based on more than forty interviews with Jobs conducted over two years—as well as interviews with more than a hundred family members, friends, adversaries, competitors, and colleagues is due out on

November 21, 2011 by

Walter Isaacson. This was done with Steve's blessing and complete cooperation.

Apple's

Steve Jobs
announced on Wednesday August 24, 2011 that he will be stepping down as the companies CEO citing his inability to continue to meet his duties
and passed the reins to his right-hand man Tim Cook, in a stunning announcement that raised fears his health has deteriorated further no proven true today.
jobs and wozniak - 1976
Jobs, who has fought a rare form of pancreatic cancer and revolutionized the technology arena with the
iPhone
and the
iPad
in the past four years, is deemed the heart and soul of a company that recently briefly became the most valuable in America.
"I have always said if there ever came a day when I could no longer meet my duties and expectations as
Apple's
CEO, I would be the first to let you know. Unfortunately, that day has come," Jobs, who becomes chairman, said in a brief letter announcing his resignation.(Read Full text of letter
HERE)
The 56-year-old Jobs had briefly emerged from his medical leave in March to unveil the latest version of the iPad2
and later to attend a dinner hosted by President Barack Obama
for technology leaders in Silicon Valley. But his often-gaunt appearance had sparked questions about how bad his illness is and his ability to continue at Apple.
Tim Cook has taken over the helm. But the 50-year-old Alabama native, a former Compaq executive and an acknowledged master of supply-chain management, remains largely untested in Wall Street's view.
Jobs, 56, has had numerous health problems and announced in January 2011 that he would take his third leave of absence in seven years. During that time, he has survived a rare but curable form of pancreatic cancer and undergone a liver transplant.
Jobs was born in San Francisco CA, and was adopted by Paul and Clara Jobs who named him Steven Paul. He grew up with one sister, Patty. Jobs was given up for adoption after birth and raised by his adoptive parents in Silicon Valley... His biological sister is novelist Mona Simpson
, whom he tracked down and now has a close relationship with, author of Anywhere But Here
.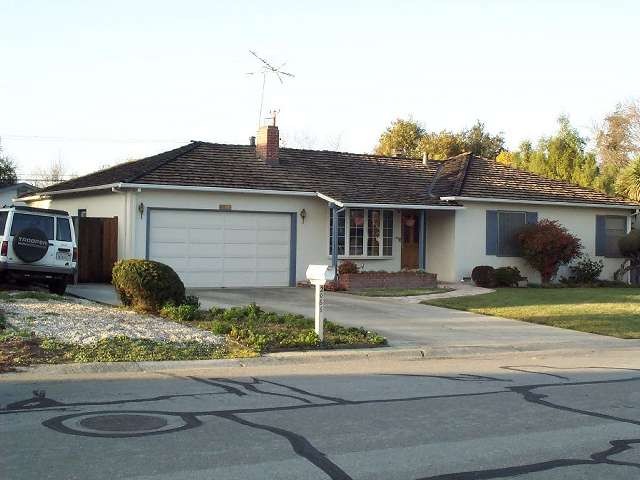 The World's most "FAMOUS" Garage
Tim Cook
In 1961 the family moved to Mountain View, California. This area, just south of Palo Alto, California, was becoming a center for electronics. Electronics form the basic elements of devices such as radios, televisions, stereos, and computers. At that time people started to refer to the area as
"Silicon Valley."
10 products that defined Steve Jobs' career
1. Apple I (1976) — Apple's first product was a computer for hobbyists and engineers, made in small numbers. Steve Wozniak designed it, while Jobs orchestrated the funding and handled the marketing.
2. Apple II
(1977)
— One of the first successful personal computers, the Apple II was designed as a mass-market product rather than something for engineers or enthusiasts. It was still largely Wozniak's design. Several upgrades for the model followed, and the product line continued until 1993.
3. Lisa
(1983)
— Jobs' visit to Xerox Corp.'s research center in Palo Alto inspired him to start work on the first commercial computer with a graphical user interface, with icons, windows and a cursor controlled by a mouse. It was the foundation for today's computer interfaces, but the Lisa was too expensive to be a commercial success.
4. Macintosh
(1984)
— Like the Lisa, the Macintosh had a graphical user interface. It was also cheaper and faster and had the backing of a large advertising campaign behind it. People soon realized how useful the graphical interface was for design. That led "desktop publishing," accomplished with a Mac coupled to a laser printer, to soon become a sales driver.
5. NeXT computer
(1989)
— After being forced out of Apple, Jobs started a company that built a powerful workstation computer. The company was never able to sell large numbers, but the computer was influential: The world's first Web browser was created on one. Its software also lives on as the basis for today's Macintosh and iPhone operating system.
6. iMac
(1998)
— When Jobs returned to Apple in 1996, the company was foundering, with an ever shrinking share of the PC market. The radical iMac was the first step in reversing the slide. It was strikingly designed as a bubble of blue plastic that enclosed both the monitor and the computer. Easy to set up, it captured the imagination just as people across the world were having their eyes opened to the benefits of the Internet and considering getting their first home computer.
7. iPod
(2001)
— It wasn't the first digital music player with a hard drive, but it was the first successful one. Apple's expansion into portable electronics has had vast ramifications. The iPod's success prepared the way for the iTunes music store and the iPhone.
8. iTunes store
(2003)
— Before the iTunes store, buying digital music was a hassle, making piracy the more popular option. The store simplified the process and brought together tracks from all the major labels. The store became the largest music retailer in the U.S. in 2008.
9. iPhone
(2007)
— The iPhone did for the phone experience what the Macintosh did for personal computing — it made the power of a smartphone easy to harness. Apple is now the world's most profitable maker of phones, and the influence of the iPhone is evident in all smartphones.
10. iPad (
2010)
— Dozens of companies, including Apple, had created tablet computers before the iPad, but none caught on. The iPad finally cracked the code, creating a whole new category of computer practically by itself.
How will this effect Apple's growth and technology innovation ship in the future is anyone's guess. BUT, make NO mistake about it, he will be missed as the "NEW Apple
does not fall far from the tree"