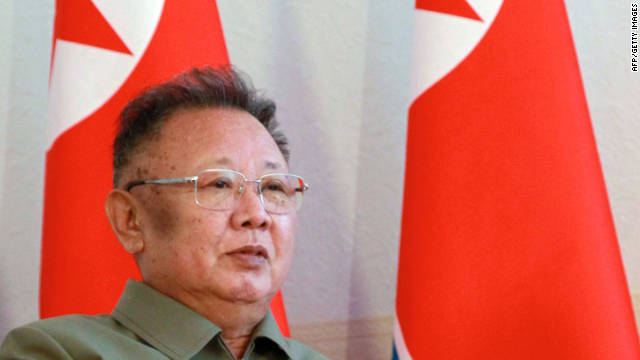 Kinm Jong il
North Korean state media says Kim Jong Il, the mysterious Communist leader who ruled North Korea for more than seventeen years, died of a heart ailment due to mental and physical strain Saturday morning aboard a train. He was pronounced dead at 8.30 a.m. local time.
Kim Jong un
A tearful state TV broadcaster reported on North Korea's official KCNA news agency on Monday December 19, 2011. She said the 69-year-old leader died Saturday due to "overwork" while "dedicating his life to the people." North Korea's official KCNA news agency said Kim suffered "great mental and physical strain" while on a train during a "field guidance tour."
Kim's son the third and youngest, Kim Jong Un, will likely take over the reins. A letter from the ruling Workers' Party on Monday dubbed him "the great successor."
Kim Jong il, who had been treated for "cardiac and cerebrovascular diseases for a long period," suffered a heart attack on Saturday December 17,2011 and couldn't be saved despite the use of "every possible first-aid measure," according to the agency.
See translated broadcast from state run TV in North Korea
Kim's body will be taken to the Kumsusan Memorial Palace in Pyongyang, the capital of North Korea, where mourners will be received from Tuesday until December 27. A funeral ceremony is scheduled to be held in Pyongyang on December 28.
Following the funeral ceremony, on December 29, memorial services will be held across the country. Guns will be fired in Pyongyang and in the capital cities of each province while North Koreans observe three minutes of silence. All trains and North Korean ships will also blow their sirens.
KCNA said all forms of entertainment will be banned during the mourning period, which will end on December 29 following the nationwide memorial. It said institutions and business will hoist flags at half-mast in honor of Kim.