"Summertime and the living is easy"
With the official start of summer June 21 that line from the song rings true as we all plan vacations, kids readying for the end of school and two months off and the HOT, HUMID days are lining up. That's NOT the only line we will be in this summer. Yes it's "BLOCKBUSTER" movie time. Get your popcorn and pick your favorite's.
WHICH ONES WILL YOU GO SEE?
JUNE 17
"Green Lantern"
(PG-13): It wouldn't be summer without a slew of superhero movies. Ryan Reynolds dons the green ring in director Martin Campbell's take on the comic-book hero. Mark Strong plays Senestro - a perfect role for him.Starring: Ryan Reynolds, Blake Lively, Peter Sarsgaard.
('Green Lantern' took the lead in Friday June17 box office with an estimated $21.6 million)
"Mr. Popper's Penguins"
(PG):
Jim Carrey stars as a man who inherits six penguins. Because, well . . . why not? Carla Gugino co-stars, which is a good thing, along with, presumably, a half-dozen flightless birds.Starring: Jim Carrey, Carla Gugino, Madeline Carroll.
"Bad Teacher"
(R):Cameron Diaz is the teacher of the title (think Billy Bob Thornton's take on Santa), who's on the hunt for substitute Justin Timberlake. Jason Segel also stars. Fingers crossed.
Starring: Cameron Diaz, Lucy Punch, Jason Segel.
"Cars 2"
(G): Pixar trots out a sequel to the first "Cars" movie - five years later? Why the wait? Let's hope perfection takes time. (The original often is considered one of the studio's rare less-than-great efforts.) Owen Wilson is back as sports car Lightning McQueen, this time going against international competition.Starring: Bruce Campbell, Owen Wilson, Jason Isaacs.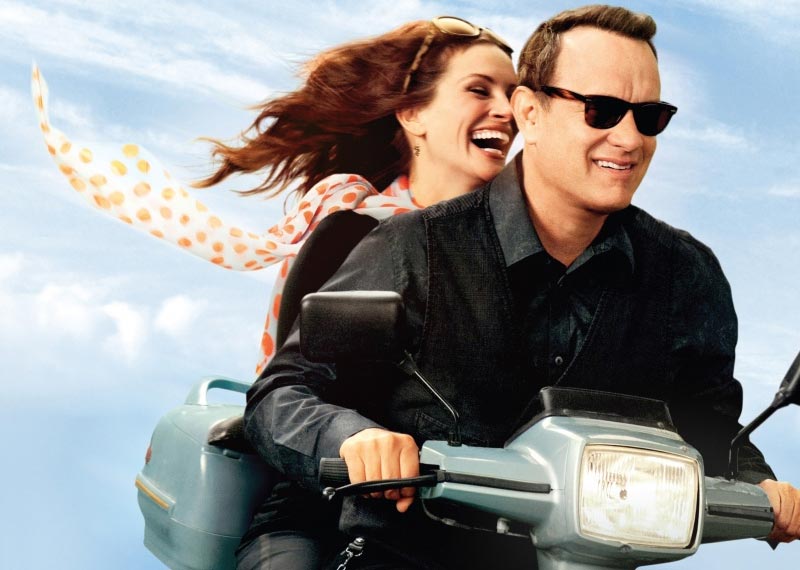 JULY 1
"Larry Crowne"
(PG-13):Tom Hanks gets downsized, his house is underwater, he can't figure out what to do with himself. So he goes back to school and falls for his public-speaking teacher, played by JuliaRoberts. Hanks also co-wrote and directed. So the economic-troubles bit might have been a stretch for him.Starring: Tom Hanks, Julia Roberts, George Takei
"Monte Carlo"
(PG):Selena Gomez, Leighton Meester and Katie Cassidy are on vacation in Paris when one is mistaken for a British heiress, and the whole bunch is taken to Monte Carlo. Probably makes the what-I-did-this-summer essay more interesting come fall. Starring: Leighton Meester, Selena Gomez, Andie MacDowell.
"Transformers: Dark of the Moon"
(
PG-13
):Director Michael Bay and star Shia LaBeouf return, but Megan Fox does not in this latest installment of the noisy franchise. Stuff dies in these movies, but nothing so quickly as Fox's career after she dissed Bay over the previous one. Starring: Shia LaBeouf, Rosie Huntington-Whiteley, Josh Duhamel.
JULY 8
Rosie
"Horrible Bosses"
(R):
What can you do when your boss is a psycho, a man-eater or a total tool? Jason Bateman, Charlie Day and Jason Sudeikis decide that their bosses are holding them back. How to fix? A visit to HR? No. They decide to kill them. Great cast, but Jennifer Aniston's in there, too, and she can be a comedy killjoy. Starring: Jennifer Aniston, Jason Bateman, Charlie Day.
"One Day"
(
PG-13
): Anne Hathaway and Jim Sturgess After spending the night together on the night of their college graduation Dexter and Em are revisited each year on the same date to see where they are in their lives. They are sometimes together, sometimes not, on that day. Based on David Nicholls' book (he also wrote the screenplay). Starring: Anne Hathaway, Jim Sturgess, Patricia Clarkson
"Zookeeper"
(
PG
):
The animals at Boston's Franklin Park Zoo decide to talk so they can help Kevin James' romantic life in order to help their lovable zookeeper gain the attention of one particular woman. So
that's
what it would take . . .Starring: Kevin James, Rosario Dawson, Leslie Bibb.
JULY 15
"Harry Potter and the Deathly Hallows: Part Two"
():The end is finally upon us. All those books, all those movies - what will we do without Harry? Daniel Radcliffe, Emma Watson and Rupert Grint take their final bows as they try to find and destroy Voldemort's horcruxes, and him, too, while they're at it.Starring: Emma Watson, Daniel Radcliffe, Ralph Fiennes.
"Winnie the Pooh"
(not yet rated):
Yet another take on the honey-loving bear and friend of Christopher Robin. The voice cast includes Jim Cummings, John Cleese and Craig Ferguson.Starring: Jim Cummings, John Cleese, Craig Ferguson
JULY 22
"Captain America: The First Avenger"
(not yet rated):
Puny Steve Rogers (Chris Evans) can't fight in World War II - until he's chosen for a secret project that pumps him up and then some, turns him into Captain America and helps the Allies defeat Hitler. The trailer has fanboys abuzz. With Hugo Weaving as the Red Skull, which is just fun to say. Starring: Chris Evans, Hugo Weaving, Richard Armitage
.
"Friends With Benefits"
(not yet rated):
Mila Kunis and Justin Timberlake try to keep their sexual relationship nothing more than that, but it's not easy. You might have seen this earlier this year when it was called "No Strings Attached" and starred Natalie Portman and Ashton Kutcher. Starring: Emma Stone, Mila Kunis, Justin Timberlake.
JULY 29
"Cowboys & Aliens"
(not yet rated):
Jon Favreau directs Daniel Craig, Harrison Ford and Olivia Wilde in this story of a spaceship landing in Arizona in 1873, with aliens aboard who want to take over the world. Only a band of cowboys can stop them. This and "Super 8" are the most geek-worthy films of the summer, as far as anticipation goes.
Starring: Olivia Wilde, Harrison Ford, Daniel Craig.
"Crazy, Stupid, Love"
(PG-13):
A father's life unravels while he deals with a marital crisis and tries to manage his relationship with his children. Steve Carell's marriage goes sour; ladies' man Ryan Gosling is there to help, after a fashion. Also starring Emma Stone, Marisa Tomei, Julianne Moore. What? Was Kevin Bacon busy? Oh, guess not. He's here, too.
Starring: Emma Stone, Ryan Gosling, Steve Carell.
"The Smurfs"
(not yet rated):
Starring: Olivia Wilde, Ryan Reynolds, Leslie Mann.
"The Darkest Hour"
(not yet rated):
Emile Hirsch and Olivia Thirlby star as . . . well, we'll let the description speak for itself: "In Russia, a group of kids struggle to survive after an alien invasion." Huh? I thought aliens invaded only America. Live and learn. Starring: Emile Hirsch, Joel Kinnaman, Rachael Taylor.
"Rise of the Apes"
(not yet rated):
Every few years, someone decides to have another go at the "Planet of the Apes." This time it's director Rupert Wyatt, whose prequel stars James Franco. There's a joke about how even an ape could have hosted the Oscars better than Franco, but we won't go there.
Starring: James Franco, Andy Serkis, Tom Felton.
AUG. 19
"Conan the Barbarian"
(R):
It has been 29 years since Arnold Schwarzenegger first played Conan. Now it's Jason Momoa's turn to avenge the savage destruction of his village. Ron Perlman and Rose McGowan also star. Starring: Jason Momoa, Rachel Nichols, Stephen Lang.